Our Story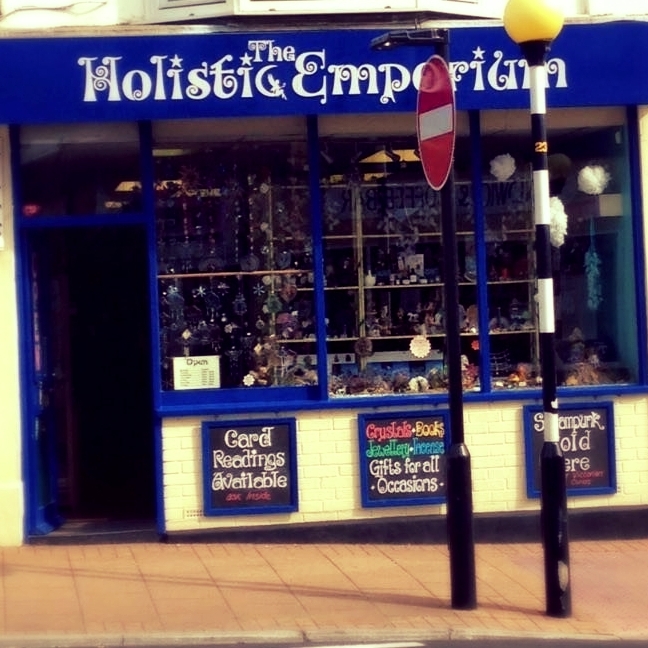 About The Holistic Emporium:
We are a popular New Age and Crystal & Mineral shop based on the Isle of Wight. We specialise in selling gemstones based around their metaphysical and healing properties.
We also provide Wicca & Pagan supplies and have a wide variety of other New Age items ranging from incense & herbs to Buddhas and Dreamcatchers. We have a large selection of esoteric books and oracle/tarot cards and the ever popular salt lamps!
We have the largest incense selection on the island and are famous for our interesting incense burners. We also have a good selection of essential oils and essences.
The Holistic Emporium began in early 2013 after the Owner Carrie was made redundant from her Market Research job in London. This History of the shop is quite a remarkable tale of how someone can start with nothing and build a popular island-based brand.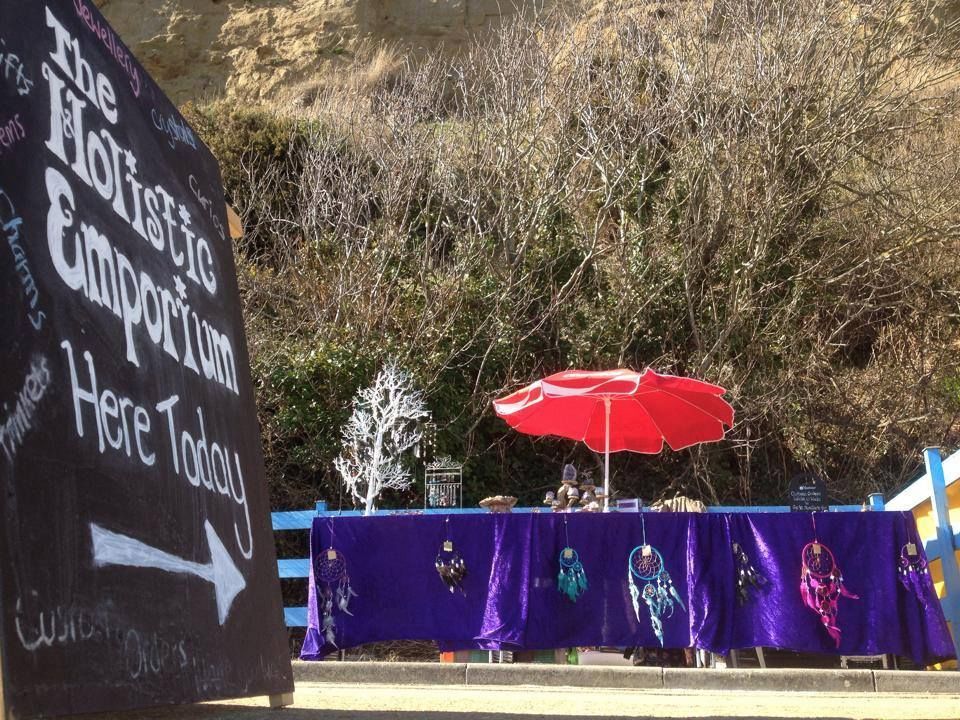 History of The Holistic Emporium:
2013:
January: After being made redundant Carrie starts to learn how to make make handmade gemstone jewellery, keyrings and other trinkets. The Name of the Holistic Emporium is chosen; "Holistic" Meaning - The Whole / Everything and "Emporium" Meaning a shop selling a large selection different items. The first aim was to concentrate on Gemstone trinkets based around the healing properties of each crystal.
March: Carrie has her first ever craft stall at a small library in our local town of Sandown. Whilst taking we very modest the comments she received on her designs gave her the drive and determination to attend additional fayres and fetes.
May: Whilst walking along the beachfront close to her home Carrie & her husband David passed a beachside cafe (Strollers); where they stopped for a cup of tea. David started chatting to the cafe owner and mentioned Carrie's designs. He then cheekily asked whether carrie could have a stall at the cafe (to sell her creations) during the summer weekends. To their surprise the cafe owner said yes!
Summer: The Holistic Emporium's Stall started trading on the beach front! Each sunny weekend both Carrie and David (A their Golden Retriever Barney) would hike to the beach (down steep slopes) with a couple of "heavy" suitcases and few paste-tables to set up their display. It proved to be an immediate success and soon decided that The Holistic Emporium needed to branch out into selling other items (such and raw crystals and mini buddha statues) Carrie simply could not keep up with the demand of her hand made items. During this summer she was invited to sell her items at the island's Healing Festival (Held each year at the Botanical Gardens in Ventnor).
Autumn/Winter: As the weather started to deteriorate it was no longer possible for the Holistic Emporium to sell items from the beach, so Carrie began attend the various other fayres throughout the island. It was during a Christmas Event that Carrie was offered a cancelation place at the Isle of Wights largest fayre (The Old Gaffer's Festival) for the following May. This was a very prestigious event (usually with a three year sellers waiting list!). The only problem was that (at the time) there was an almost prohibitively expense pitch fee to pay. Carrie raided the savings account and went for broke.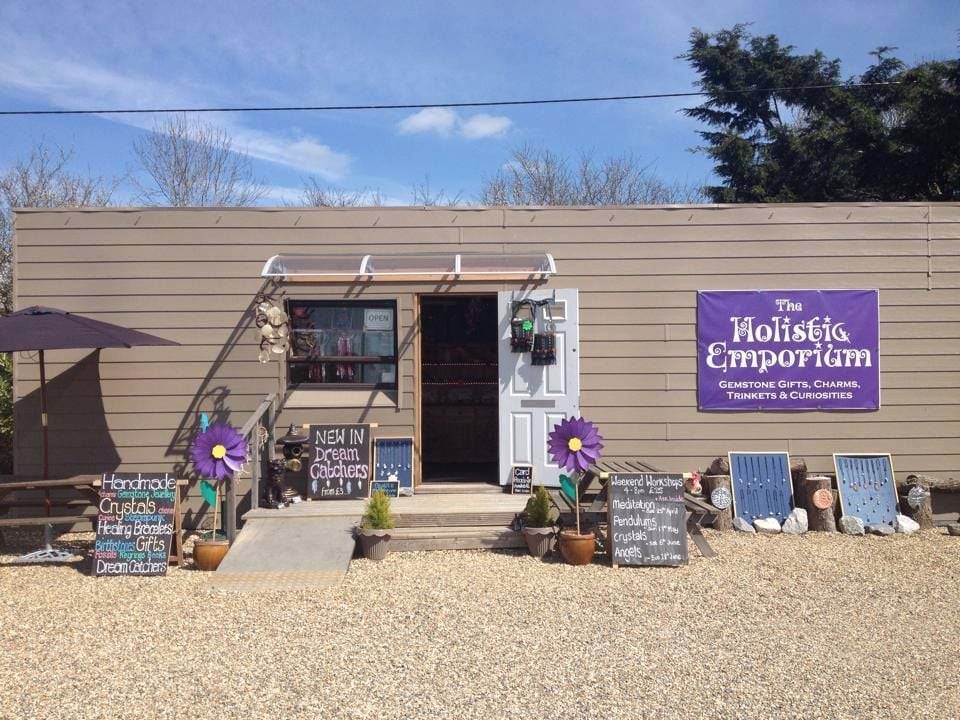 2014
Winter/Spring: The Holistic Emporium joins a weekly spiritual market selling from the Unitarian Church in Newport (Capital of the Isle of Wight). This venue allowed Carrie to expand her contacts, make some great friends and learn many different business skills.
May: The Holistic Emporium attends The Old Gaffers Festival! Sales were amazing, it was better than what could ever be expected. As a Result of attending the festival Carrie was able to afford the rent and extra stock needed to hire a small shop in a tourist retail park at Hollier's Park/Farm in Branstone on the Island.
June: The Holistic Emporium shop opens for business! By now the shop has diversified the items it sold into all manners of gemstone, jewellery, books, incense and even the beginnings of a small Steampunk Section! It felt like the business was jumping out of a small pond into a larger lake. There was so much to learn about running an actual shop over attending craft fayres.
Summer: Things start to get busy and sadly we had to wave goodbye to our beach stall and spiritual market; Carrie could only be in one place at one time. Her husband David now helping her at weekends to run the shop. Work for both of them was now a seven day a week effort! However, all of the hard work was worth the effort! The shop began to settle down nicely at its location and soon people were visiting the retail park simply to see our little shop! We had found our home for now and enjoyed the time we had there, making a lot of friends in the process.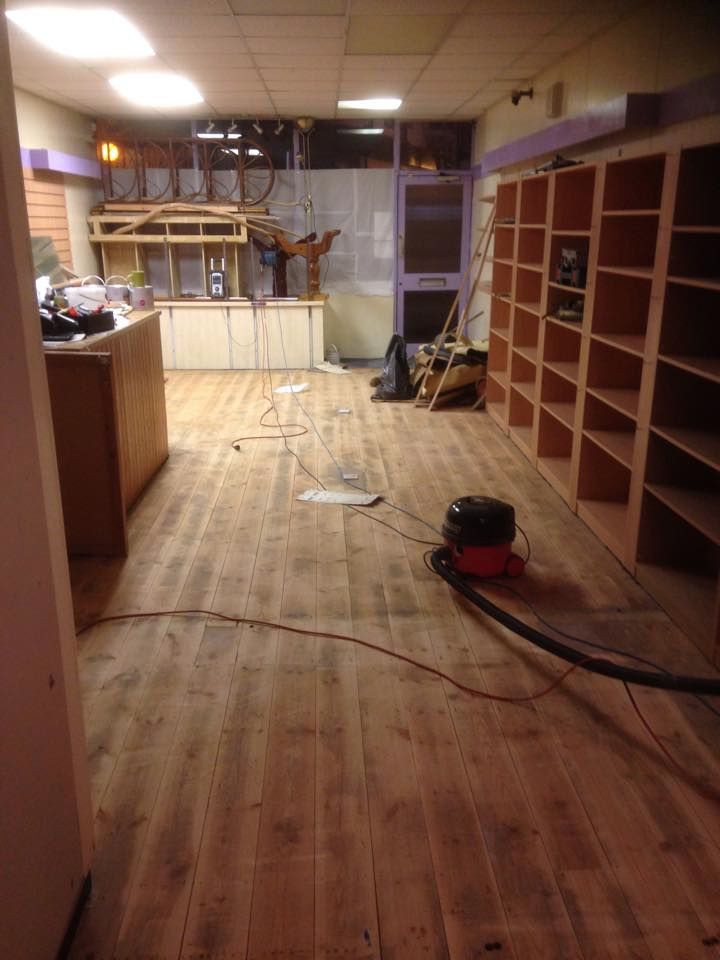 2015:
May: Again the Holistic Emporium attended The Old Gaffers Festival. Perhaps with higher expectations that possible and perhaps even with a slight element of arrogance, the stall was set-up covering 2 large Gazebos and 90% of shops stoke. It was thought that The Holistic Emporium would "clean up" at the event. However we were wrong, very wrong indeed. Terrible weather struck, the rain came down in heavy torrents and the wind blew a gail! One Gazebo was lost and a lot of stock was destroyed! It was a very humbling experience and almost meant the end of The Holistic Emporium. With our tails between our legs we took the tatters of our remains back to our shop where we salvaged what we could and put the shop back together as best that we could. We had, however, made a small amount from the festival and spent every last penny we had into stock - hoping that things would be better in the summer. We felt that what had happened to us was a sign to say - do not be greedy - do not run before your can walk - do not take things for granted. We certainly learnt our lesson and we remember it to this day.
Summer: The Summer of 2015 was The Holistic Emporiums best ever trading at that time and the shop had made enough money to feature out into the big wide world of getting a High Street Shop! Look out Sandown here we come!
September: Carrie obtains the Keys to 7 High Street Sandown and work begins on building a shop from an empty shell.October: The Holistic Emporium opens it's doors to the Sunny Sea-side town of Sandown. It was a great opening event and local island celebrities and the mayor attended the opening.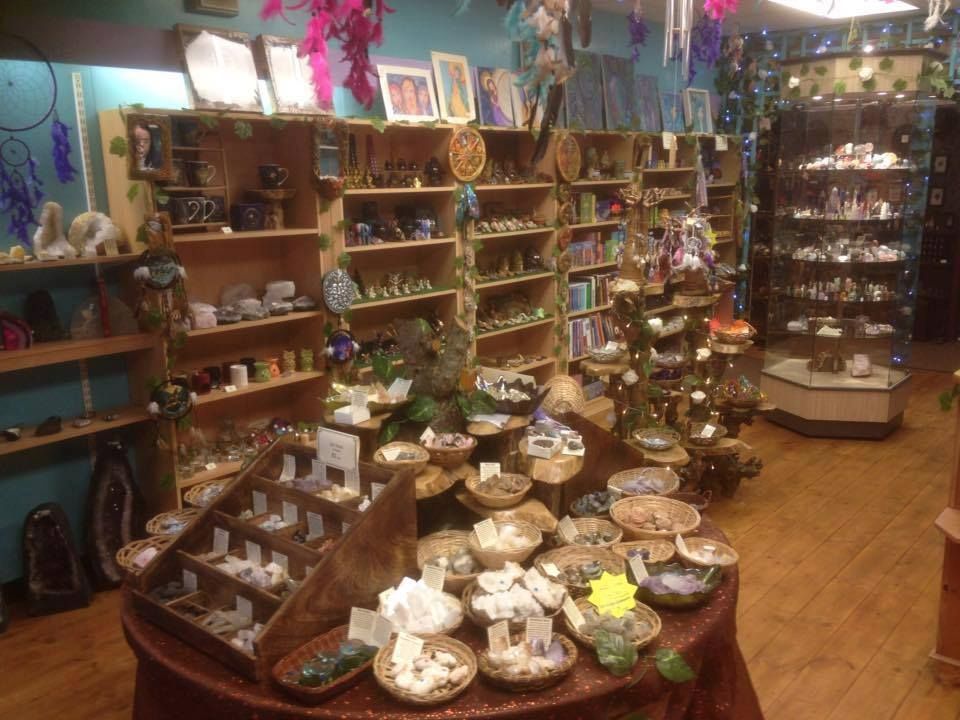 2016:
February: It was a cold windy Saturday afternoon and the shop had just closed it's doors for the day. While we began turning of the lights there was a knock at the door. A family wrapped up in thick coats and woolly hats wondered if they could look about. Although the shop had just closed we felt that they shouldn't be left out in the cold so we let them in. We closed the door again and then we found out that the mother of the family we had let in was a rather famous breakfast television presenter! But before we noticed David had already told one of the children of for running around with a steampunk iron man "That's not a Toy!" he said. Ofcourse we didn't let on that we recognised the person - we thought that they probably got hassled from everyone they met. After they got their gifts they waved and left. To our surprise they came to visit us the following day to get some more (incidentally we were closed again at that time too!)
Summer: This was our welcome to real high street trading! we had never experienced such a busy time. It was a valuable learning experience for the future. Carrie was run to the point of exhaustion and it was quite stressful all round (still a lot of fun though!). Our Stock range was ever expanding and our reputation was starting to grow! Summer sales had tripled the previous year.
December: Christmas Eve - Each year Sandown has a Christmas Fun Day where the High Street is Closed to traffic and a festival party atmosphere infuses the beachside town of Sandown. The Holistic Emporium has it biggest sales day since its existence.

2017:
January: Work begins of The Holistic Emporium online store. There is so much to do an add!